Minimal profile, maximum style
Features
Lightweight display shelves up to 12" deep.
Options for adjustable or 
fixed shelves.
Choice of materials and finishes.
Invisible hardware for a clean, modern look.
Applications
Photo display
Display of objets d'art
Offices
Tell us about your project when you're ready!
Finishes:
We offer custom powder-coated and anodized finishes in nearly any color.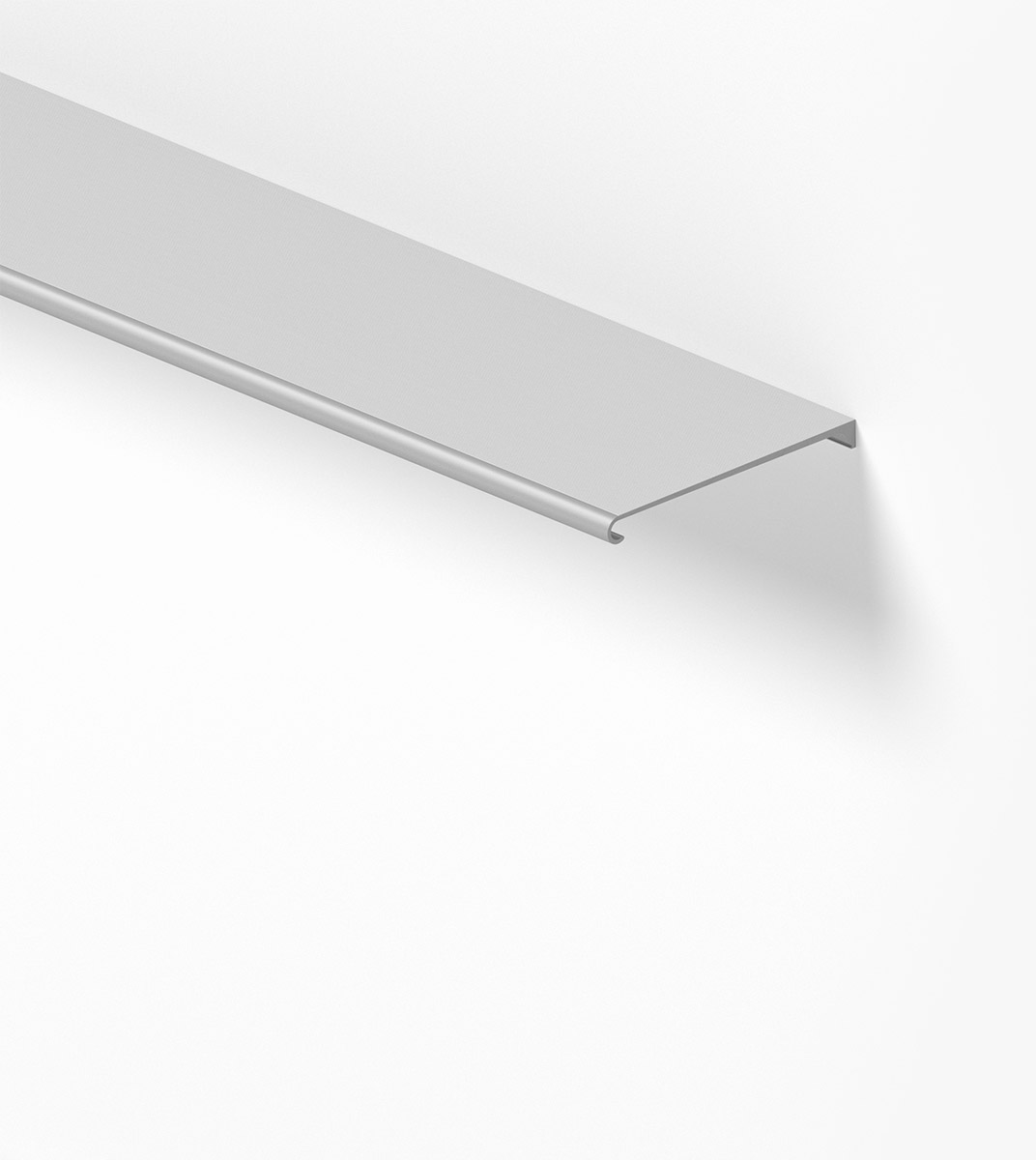 These attractive, low profile, aluminum floating shelves shelf screws directly to the wall and can hold up to 10 pounds per linear foot.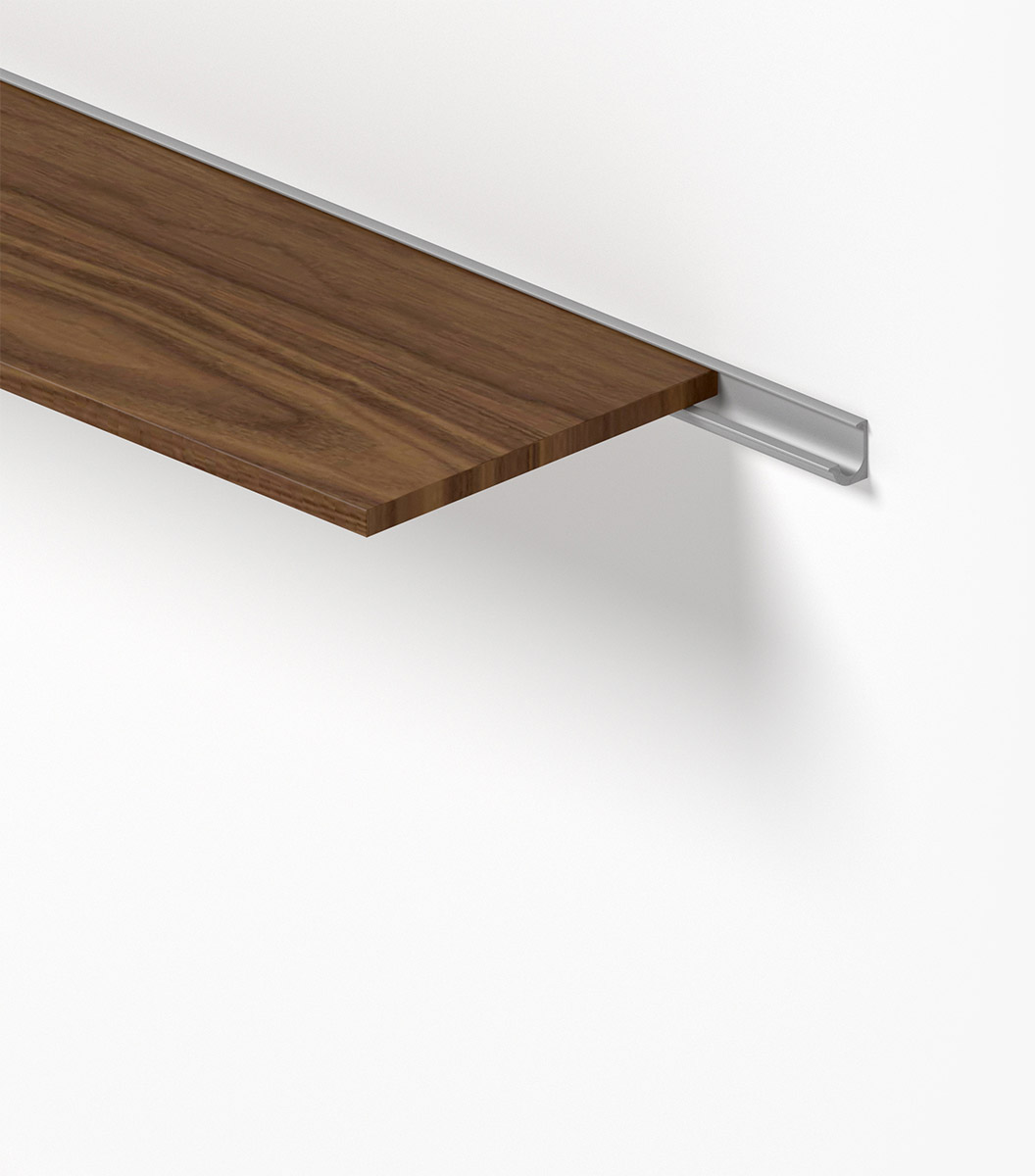 Rakks Suspended Bracket provides exceptionally strong, low profile support for 3/4" thick wood shelves up to 12" deep.
Rakks Wall Standards feature a continuous channel with recessed screws for a clean modern look, with no obtrusive slots or visible screw heads.
Available in lengths up to 12', wall standards should be installed into wall studs or blocking 16"–32" apart.
Compatible Rakks Brackets:
Floating Bracket
Minimalist look, maximum support. Recess into shelves for the illusion of a floating shelf.
Shelves

Up to 12" deep

Shelf Material

Wood

Load Capacity

Up to 25 lbs of static load per bracket
Tray Bracket
The Tray Bracket is  minimal profile, medium-duty support for shelves.
Shelves

6" - 12" deep

Shelf Material

Wood
Aria Bracket
Elegant profile for decorative applications.
Shelves

Up to 14" deep

Shelf Material

Glass, Wood

Load Capacity

Up to 50 lbs of static load per pair
Universal Wire Bookend

8″ wire bookend suitable easily installs into standards or poles at any point.

Rakks Style Bookend

Alternate with shelf support brackets in standards and poles for a classic look. Choose one size smaller than the shelf depth.

J-Hangbar

This stylish hangbar is designed for demanding retail and closet applications.

Shelf Lip

Protects walls and helps keep items in place in areas prone to earthquakes.

Waterfall

Used for merchandising and display, can be made to any specified length, angle and pin configuration.
Design resources
Downloadable resources for your asset library.