Good design solves a problem.
Good design endures.
Our founder
In the late 1960s, Keivan Towfigh, a mechanical engineer, designer and professor at Tufts University, identified some of the shortcomings of contemporary shelving systems and set out to provide a solution that was yes, functional, but also infinitely adjustable, sleek, and—importantly—beautiful.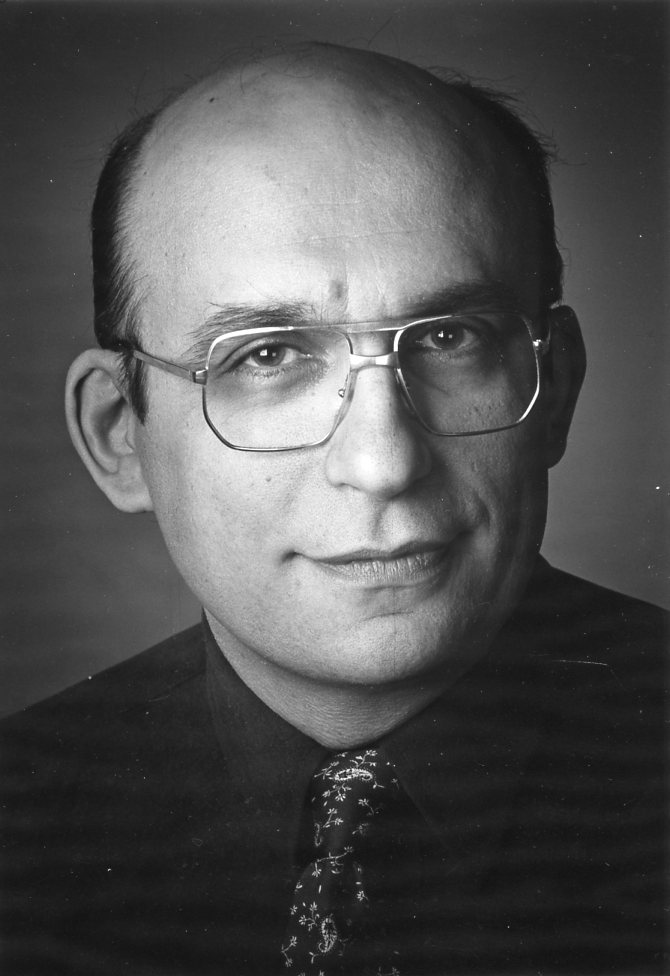 His engineering research at Tufts and later at WPI centered on kinematics and four-bar linkages, which were instrumental in his new shelving design. His ideas were also deeply rooted in and influenced by mid-century modern architecture and design, but also art and classical music.
Towfigh was an entrepreneur at heart. After facing the reality of working in a large firm—whereby you could work on a project for a year or longer, and it still might not ever see the light of day—Towfigh left his high-powered role as a design engineer at Hewlett-Packard to start Rakks in 1971. He recalled the company's origins:
"I had a design for a very modern shelving system. In its initial stages, it required little capital, no partners, no factory and minimal machines and pieces of equipment. In 1971 I started Rangine Corporation (Rangine means colorful in Persian) in the basement of our house in Medford, MA and called the product line Rakks."
Our System
Just about everyone needs shelving. A lot of shelving you can buy is unsightly, one-size-fits-all, obtrusive.
Rakks shelving quickly gained loyal followers—especially architects and designers—but also private customers, shops and institutions that value both the practical and the beautiful
The Rakks system allows you to see the things displayed on the shelves, rather than the shelves themselves. Its clean, uninterrupted lines serve a supporting role. At the same time, they are elegant, even sculptural, in and of themselves.
Why aluminum?
Towfigh's engineering expertise brought him to select aluminum as Rakks' medium. You can cut and extrude aluminum easily. It finishes beautifully, doesn't discolor or rust, and is very strong. Towfigh felt that aluminum, as a material, "has dignity."
Rakks poles don't damage walls. You can change the height and configuration of the shelves whenever you want—everyone wishes to display and store different items on them. Rakks is fully customizable: you can choose the dimensions, the proportions, the colors and the finishes. It was also important to Towfigh to minimize Rakks' impact on the environment. As such, our products contribute to LEED certification. Our aluminum stock is at least 50% recycled, sourced in New England, and manufactured entirely in Massachusetts.
Why modern design?
In the 1980s, the great Italian designer Massimo Vignelli (designer of the New York City subway map, Knoll logo and other delights) ordered a Rakks shelving system, with one custom request: he asked Towfigh to make the system in matte black. Towfigh had always felt an aesthetic affinity for Vignelli, and was inspired by him to produce Rakks' first black powder-coated shelving system. We still offer this line to this day.
Towfigh was born in 1937 and passed away in 2019. He immigrated to the US in 1957 from Iran, and was excited to see with his own eyes buildings by Le Corbusier and Eero Saarinen in Massachusetts and New York. He loved Bauhaus buildings, the Guggenheim, and Kresge auditorium, as well Frank Lloyd Wright's Fallingwater, the Eames house in Pacific Palisades, van der Rohe's Farnsworth House, Johnson's Glass House, and others. As a child in Tehran, the only mid-century modern building he had seen was a private residence by Iranian architect, Houshang Seyhoun, and it was a revelation to him: it communicated the idea that there is something more, something novel and different out there in the world of design, and you can push the boundaries with independence of mind.
Since its origins in 1971, Rakks has been designed and manufactured by a loyal staff in the Massachusetts cities of Medford, Waltham, Millis, Needham, and now Westborough.